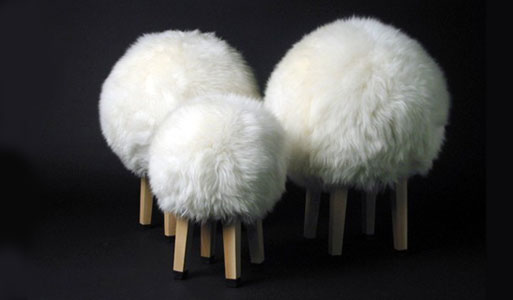 These sheep might be just the thing to add a little touch of playfulness to a room.
"Born and bred on the Isle of Wight, although the Sheepskin is from New Zealand. Sheep seats make perfect city pets. There's no need for a garden and these Sheep seats make great occasional seating with fun personalities. Perfect for adults and kids to sit on, and the child sheep can even be used as a footstool."
Black/Ivory New Zealand sheepskin. Beech-wood legs with rubber "hooves".
Dimensions: Adult H 64, W x D 61 cm; Child H 40, W x D 35 cm
(Thanks David!)