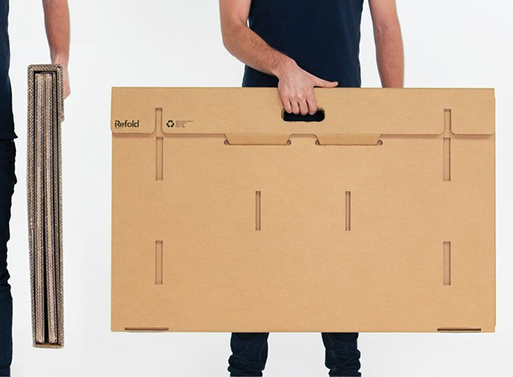 What's this stack of cardboard? It's a standing desk from Refold, and it's "flexible, foldable, portable, affordable & 100% recyclable." Sounds pretty good, doesn't it? If you'd like to try the standing desk option without buying an expensive desk replacement then this would be a good way to try it out. Or, maybe you just move around a lot, and need an easy-to-move surface. Either way, check it out over on Kickstarter.

Visit Kickstarter for more info.
100% American made Refold desks, $125.00 USD.
Available in in three sizes – small, medium & large.
Weighs 6.5kg.
Available from
Kickstarter
, NZD160.00.