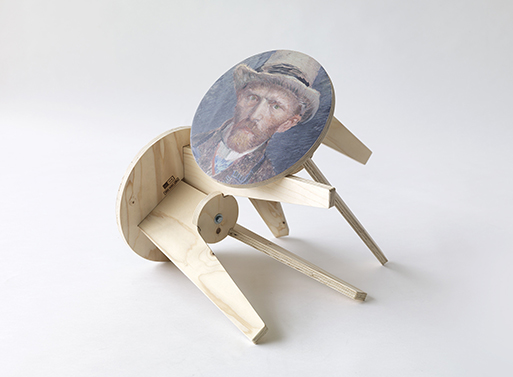 I promised to post these Plywood Print Stools by Piet Hein Eek this past Friday, and here they are, in all their glory, with a retail link and everything. You can buy them directly from NLXL for $219, which isn't bad considering what Eek's other pieces cost.


– Artwork courtesy of Rijksmuseum Amsterdam
– designed to be self-assembled
– flat packed in plastic bag
– CNC made in the Piet Hein Eek factory
– Lead time 1 – 2 weeks.
– Dimensions 47 x 33 cm 18.5″ x 13″ inch
For quantities of 50+ stools can be custom printed.
Available from
NLXL
, $219.00.