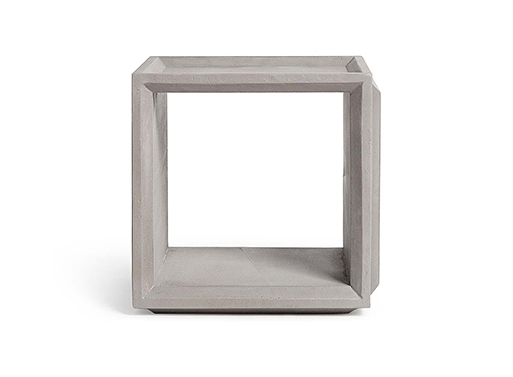 Set your mind to modular mode, and you'll see that the Plus collection is a solution to your storage woes. Three concrete cubes can be combined in different ways to make furniture; there's a single storage cube that can also be used as a seat, a longer bench, and a larger square table. Build a bookcase, a console, or just have one as a side table and/or seat. I'm sure you'll have fun moving and stacking them into various configurations… although they are a little heavy, so you'll be building muscle mass every time you shuffle them around.

Designer: Bertrand Jayr
Materials: Concrete
PLUS 1: 14.76"L x 14.17"W x 14.76"H – Net weight: 38.58lbs, $360.00
PLUS 2: 28.94"L x 14.17"W x 14.76"H – Net weight : 61.73 lbs, $515.00
PLUS 4: 28.94"L x 28.35"W x 14.76"H – Net weight: 124.56 lbs, $860.00
Available from
Gessato
, $360.00+.