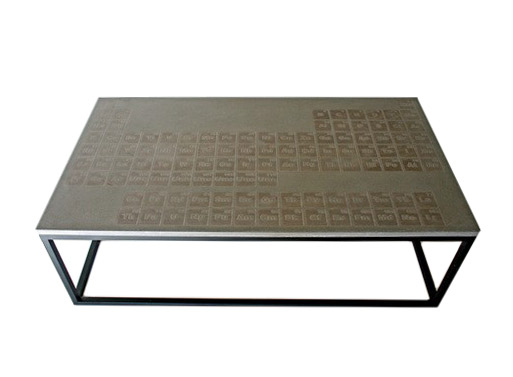 Oh, yes, you do see an entire periodic table indented into the surface of this concrete top coffee table. Just think of all the fun you'll have testing your knowledge and showing off for your guests. Ds? Darmstadtium! Sg? Seaborgium! Appropriate for indoor or outdoor use; designed and made in LA by James DeWulf.

Indentation is slight, so the surface remains flat enough that glasses won't tip over.
The legs are black steel (you may also choose a brushed stainless steel base (+$500).
Length: 54″
Depth: 30″
Height: 16″
Weight: 150 lbs
Available from Viesso.
Available from
Viesso
, 1,700.00.