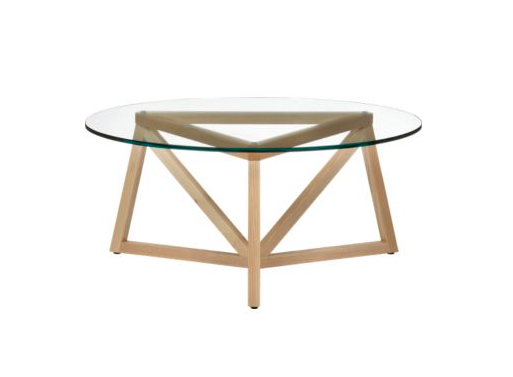 In terms of coffee tables, how many decent ones are at or under the $300 mark? Not many, that's for sure, especially if 'decent' means aesthetically pleasing to the eye. This solid ash base was inspired by the peace symbol*; the designer deconstructed it to form 7 intersecting triangles.

*Did you know the peace symbol was originally designed for the British nuclear disarmament movement by Gerald Holtom?
36″dia.x16.5″H
Designed by Jonas Wahlstrom
Solid ash base with clear matte lacquer
Flat edge polished glass top
Made in China
Available from
CB2
, 299.00.