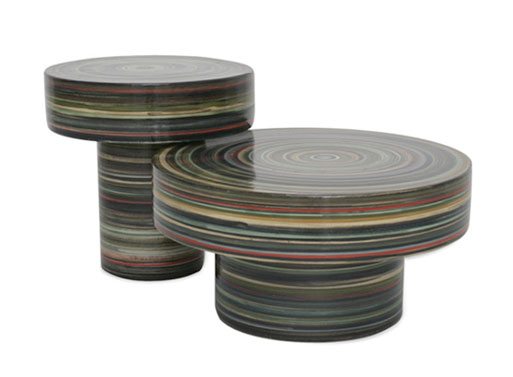 Hand thrown out of 62 kilo wet clay, these tables designed by Nicholai Wiig Hansen are a sight to behold. With colors inspired from Nordic painters, they are hand painted (painstakingly, it seems) at a Danish potter workshop. The video below shows the process.
High Table 16.9″ x 17.7″ Dia, $3,000.00
Low Table 11.8″ x 26.6″ Dia, $3,860.00
Available from
Bobby Berk Home
, 3,000.00.
Tags: Normann Copenhagen