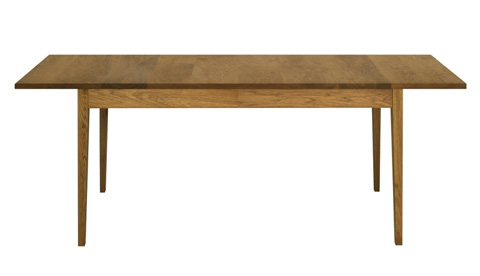 This table solves the problem of a custom size dining table for a pretty reasonable price, and more importantly, it's beautifully simple. Add a set of modern chairs with this wood table and you've got a classic look that will last a very long time.
from 32-48″W to 36-90″L
Price Range: $1,590.00 – $2,890.00
Also, there's the Nora Custom Extension Dining Table ($2,490.00 – $3,690.00) should you need expandable options.