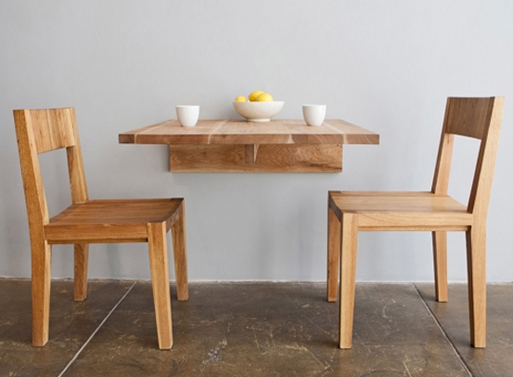 We all know small kitchens and dining areas can be a challenge, so how about removing some table legs to make things easier? This table by MASH Studios is just about as minimal as you can get, especially if you forgo chairs. There's a "uniquely engineered steel mounting system" that assures it'll remain on the wall and, of course, there's no visual clutter.


Support BLTD by buying here: LAX Wall Mounted Table, $420.00
Also pictured are the LAX Dining Chairs, $290.00 each.
Brand: MASH Studios
Designer: Bernard Brucha
Materials: Solid English walnut. Natural oil finish.
Dimensions: 30 L x 30 W x 9 H
Available from
Design Public
, 420.00.