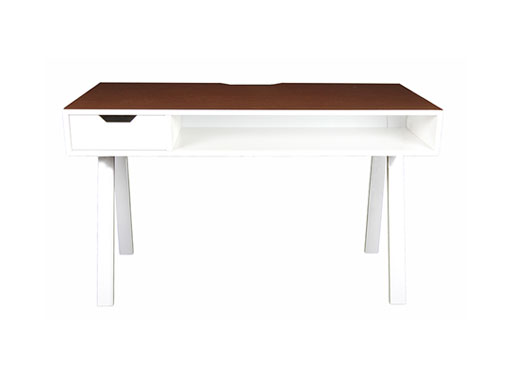 So, this looks pretty simple from the front, but what makes it stand out is the handy storage space in the back for power strips or cable management. Power strips aren't the nicest things to look at, and a desk that has a specific space to hide that and computer cords deserve a mention. I suppose you could float it in a room as well (as shown by the happy guy in sneakers below), though take note of the perforated panel detail.
-Available in High Gloss White with walnut accents
-Dimensions: 48" w x 30" h x 22" d
-Light Assembly Required
Available from
HORNE
, 799.00.