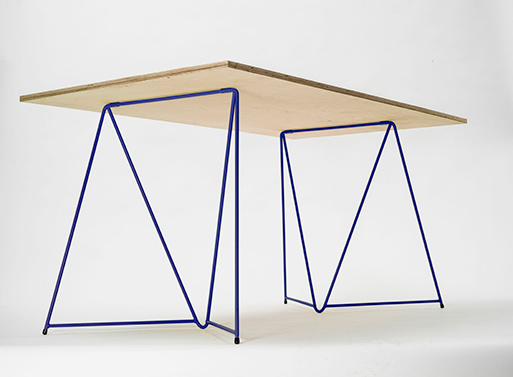 If you reside in a European country, I'll admit, you'll have an easier time purchasing these table trestles. But don't think shipping fees will stop those of us that live, say, in the Americas, from getting our grubby little hands on them. Each Diamond table trestle is stable, lightweight, and available in two widths: 55 cm and 70 cm. If you're planning on buying a couple for a desk or dining table, I'd recommend the blue or orange for a pop of color- go bold!


Available in two widths: 55 cm (recommended table top width 65 cm) and 70 cm (recommended table top width 80 cm)
Plastic backplates secure whichever table top you choose.
Price per trestle; for a standard table size order 2 pcs.
Sizes: 70 x 70 cm, 70 x 55 cm
Material: powder coated steel
Color: RAL 5002 Ultramarine Blue
Weight: 2 kg/pcs
Load: 60 kg/pcs
Design: Michal Malášek
Available from
Master & Master
, €33.00.