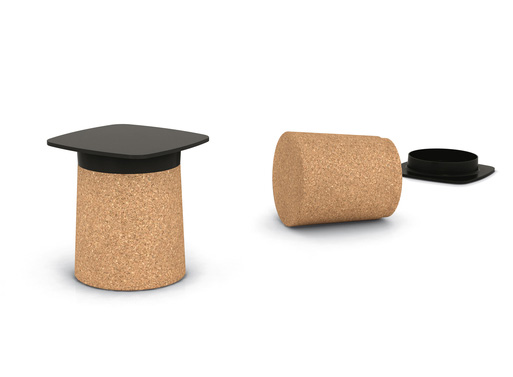 Any piece of furniture that incorporates cork into its design has my attention, and this table by Patrick Norguet for Kristalia is no exception. A removable table top/lid means it is also a storage piece, and that'll no doubt be useful wherever it ends up. You have a few options: white or black rotational polypropylene, with or without a genuine cork coating; white, black, or cork lid, all in either round or square.

The lid is available in 2 versions: with a square surface in black or white polypropylene, or as a round lid in 100% cork.
Designer: Patrick Norguet, 2011

Image via Jonathan Smith.

Contact Kristalia for this particular all-cork option, as the US retailer they recommended doesn't seem to stock it.
From our archives; originally posted May 14, 2013.
Available from
Ultra Modern
, 595.00 - 861.00.