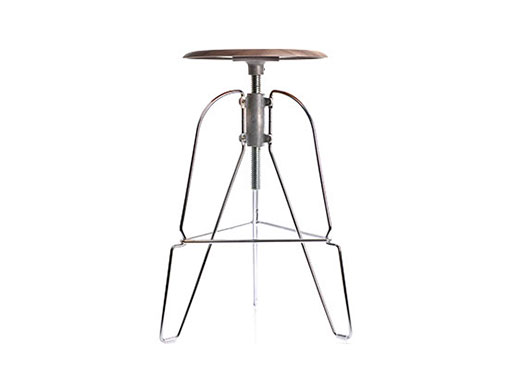 Several years ago when we posted this stool, 2007 to be exact, it was simply known as the 'Covey Stool' from the designer Jeff Covey. Now its name is the Model Six, and it's on sale from MoMA Store for $349.95. Chrome-plated steel legs snap together and the walnut seat can be adjusted from 24″-28″ height, making this strong stool an excellent flat-packed option for your bar or counter area.

Designer: Jeff Covey
Size: 24-28h x 18″w. Seat: 13″diam.
Materials: Walnut, Steel, Nylon
Available from
MoMA Store
, 349.95.