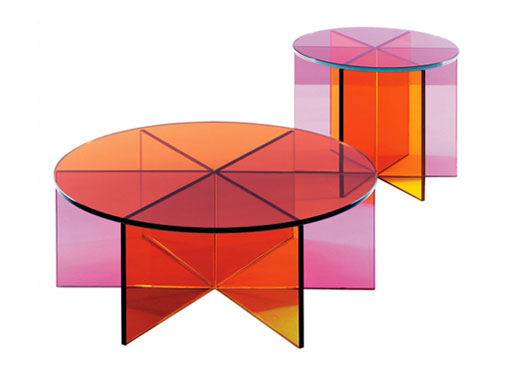 This looks like something straight out of Verner Panton's portfolio, doesn't it? Pink, orange, and yellow glass is combined to form these colorful 'color-wheel' tables. Now, if only they made this in a lucite-ish version at, let's say, a fifth of the cost, then maybe it'd fit nicer into all of our budgets.
side table (20″dia x 16″h): $2,495
coffee table (31″dia x 12″h): $3,195
Available from
ABC Home
, 2,495.
Tags: pink