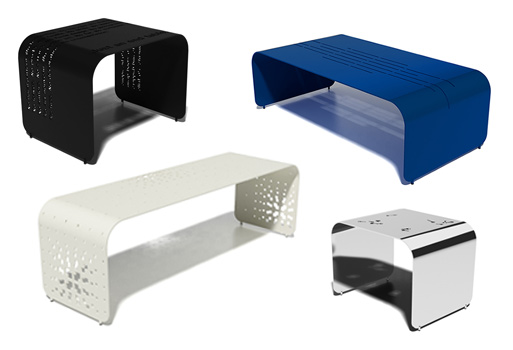 You can now get a 10% discount on of any piece of the Botanist collection by using our 'BTR_LIVING' code at checkout. (There's also a Valentine's sale code that gives the same, though I very much doubt you can use both.)
Our vision for "Botanist" is to create a collaborative eco-friendly product offering with internationally renowned designers and innovators that has the power to change the world. Leveraging a green approach to manufacturing and business we strongly believe you can be profitable while make a positive social and environmental impact…Botanist is committed to environmental sustainability & social awareness. 2% of all Botanist product sales are donated to charities and foundation chosen by participating collaborators.
No Ornamentation Line by Claude Zellweger: End table – $1,405.00,
Buy it here.
Pixel Burst Line by Yves Behar: Bench – $1,200.00, Buy it here.
Unlock the Cure Line by Kahi Lee: i Lee End table – $760.00, Buy it here.
Lines Line by Massimo and Lella Vignelli: Cocktail table – $1,200.00, Buy it here.