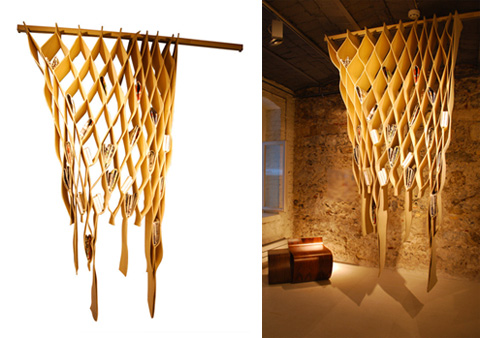 Whoa. How amazing is this storage unit? It sort of reminds me of those shoe closet hanger thingies except bigger/better/stranger. I wonder if this could be replicated in a DIY sense, for those of us that can't afford the price tag? I can see it working well for newspapers or magazines, or even to store clothes (if you can afford such a thing purely for wardrobe purposes).

Felt fabric and stainless steel.
Designer: Mehtap Obuz – Demirden design, Brand: Ilio
Size of the hanging storage : L 60 cm x D 30 cm x H 210 cm – Ceiling rail : L 100 cm, Ceiling fixation included.
Tags: felt