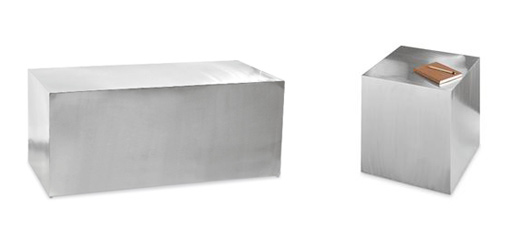 These stainless steel pieces are a great choice for a clean minimalist look (you just can't get much simpler than a metal box).
Simplicity cubed in the form of a low-bench, cocktail table, or extra seating. Any way you use it, this contemporary sleek stainless steel piece sets the tone for a fabulous focal point in any room.
blox bench, 40″L X 19″W X 16.5″H, $498.00, Buy it here.
blox cube, 18″ CUBE, $298.00, Buy it here.