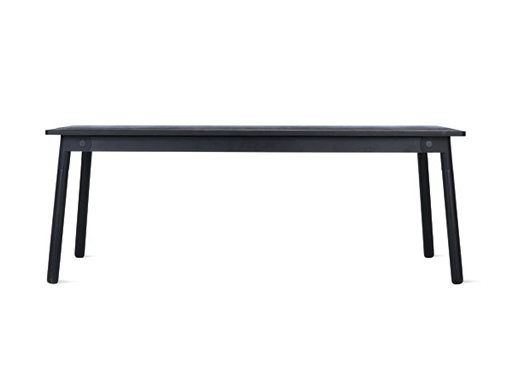 Update: $499, down from $1,200.00. Some of the color options are sold out, but you're saving $500 (at DWR, no less), so you can't complain too much.
Well, the more persnickety among us will be thrilled to learn that this table has multiple color configurations. That's right, you can mix materials as you wish. Do you want a white top with oak legs? An all grey table? All black? A white table with a green apron? No problem, TAF Architects has seen to those and several more options. 64 options, to be exact. Now, the issue is, just which color combination do you want? (Personally, I like the black top with oak legs.)

Available color options at sale price:
Black Top, Black Apron with Black Legs
Grey Top, Grey Apron with Grey Legs
White Top, Green Apron with White Legs
Grey Top, Black Apron, Grey Legs
White Top, Black Apron, White Legs
White Top, Grey Apron, White Legs
Available from
DWR
, $499.00 (sale price).
Tags: Muuto