Katie Hagar, Co-Founder and Editor-in-Chief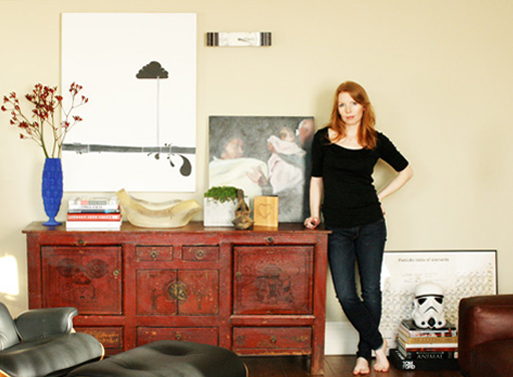 Katie has worked as a product and textile designer, an art restoration specialist, and an interior designer/merchandiser. Her interests are focused on finding well designed items that improve daily life as well as reading fiction and making stuff. Katie recently moved back to Houston, TX from London.


Katie's top 5 favorite things at the moment: Normal Bookmarks, Grid-it Organization System, Haptic Lab Soft Map Quilts, and the DIY Chandelier from Lindsey Adelman
What's your all time favorite thing/item (that you own)? I do love my sofa.
What's the last thing you bought over $100? Boots.
What city is on your 'must visit' travel list? Tokyo.
What would you ask Santa for if he had a ton of money? The Prince Chair by Louise Campbell, lots of Woolly Pockets, and a modern cabin in the countryside somewhere close.
As a child, what did you want to be when you grew up? An architect. I was drawing houses and floorplans in grade school.
What formed your aesthetic into what it is now? I'd have to say visiting thrift stores and garage sales when I was younger. I think it made me appreciate the possibilities of things.
If the world of design didn't exist, what would you do? I'd be a painter or an art teacher (or most likely both).
What's your favorite book? I'll say author instead. I like Haven Kimmel a whole lot. I've read a few of her books over and over again.
A few photos of Katie's home: