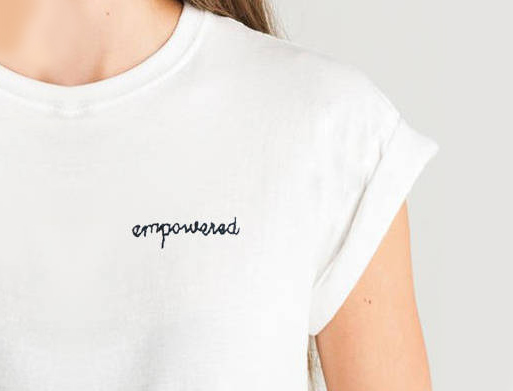 It's International Women's Day today! Will you commemorate it by donating to Planned Parenthood, the #MeToo Movement, EMILY's List, or Girls Who Code? Those are just a few that I can think of off the top of my head, but there's plenty more for you to support.

Shown above, Tshirt 'empowered', $23.08.

Feminist Button, set of 3, $5.00
Other items almost picked for today's main image: Frankenstein Enamel Pin, Feminist Cross Stitch Kit, any of the illustrations on women who draw, Dear Art Collector Handkerchief, and the Silk Portait Eye Mask by Louise Bourgeois.