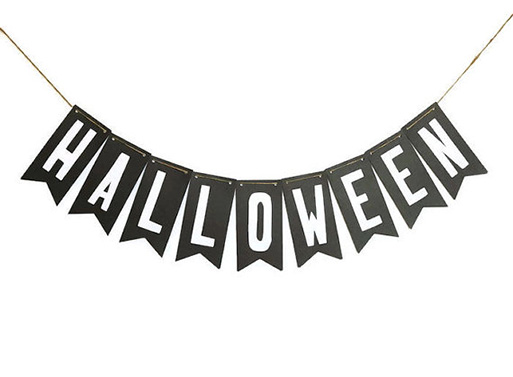 There are some truly terrifying Halloween decorations (aesthetically speaking) and I don't blame you if you'd rather not take part. However, if you'd like to make a tiny effort towards recognizing the annual holiday that happens today, here are a few finds on Etsy that would be perfect for next year's half-hearted decorative effort, most of which can easily store away without taking up most of your garage or spare closet.

Above: Halloween Banner, $12.99

Three Black Bird Decals, $8.00 – $22.00

Skull Pillow, $19.95

Black Cat Felt Coasters

Metal Crow Garden Stake, $25.00 (Also, Black Raven Yard Stake, $23.99)

Bat Decal Pack, $4.99- $18.99 (Also, Spiders Decal set, $10.99)

Halloween Felt Ball Garland, $8.95
Happy Halloween!