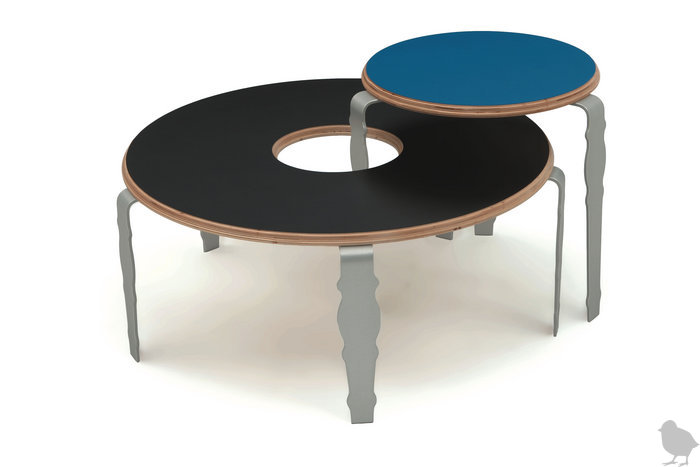 Context Furniture William & Mary Tables
Written by kris & katie on October 2, 2007. Permalink
So if you need some surface space on a small budget, I'd recommend taking a look at these tables. I think they've got a lot of punch for the price (quite fond of the stylized shaping of the legs with the laminated top).
"Context Furniture's William & Mary tables add a different kind of contrast, with their ultrasmooth laminate surfaces and aluminum legs. The silhouettes (again, especially in the legs, but also in the shaping of the tabletop edges) still draw on historical designs, but the overall result is distinctly modern."
Some color options: black knight, invasion red, monarch white, royal blue
Materials: Anodized aluminum legs with 3/4 inch laminated, multi-ply top.
Small Round Table 16.5″H x17″Diam
$198.00
Round Table 12.50″H x29″Diam (center hole diameter is 8″).
$315.00