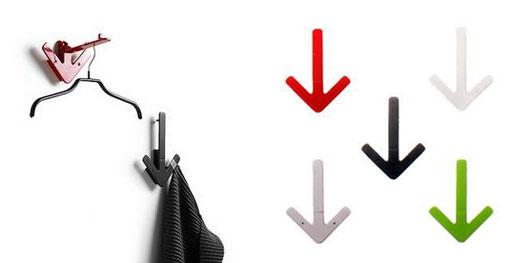 Arrow, Hanger & Décor
Written by Katie on July 16, 2009. Permalink
An arrow that functions as a hook and more robust hanger when needed…seems perfect for an entryway.
while not functionally employed as a hanger, arrow adorns the wall like an iconic graphic symbol.
gustav hallén's design is both a clever contemporary hanger and a decorative interior design feature.
when arrow is folded there are three points which you can hang things. perfect for hall, bathroom, the cellar, and wardrobe or in children's room.
packed in a gift box. screws and plugs included.
comes in five different colors: black, white, green, red, grey.
dimensions: 6.3"w x 8.1"h x 1"d
$40.00, Buy it here.