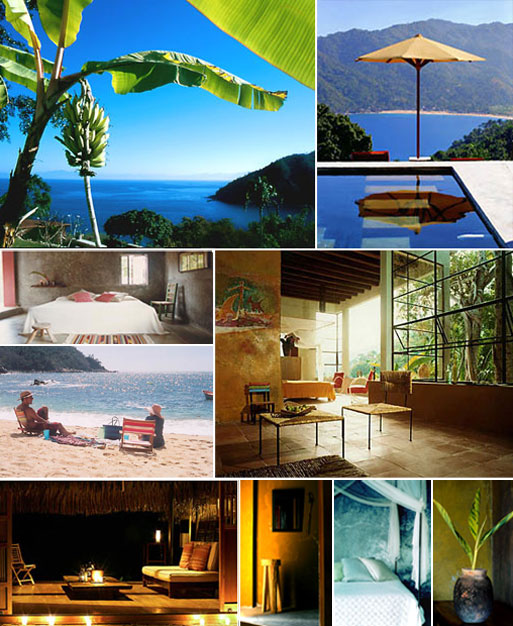 Our travel section was mainly created as a place to put travel gear, yet we also thought that maybe it could be a good space to feature certain places we've been to. Now I haven't been to this place (yet), but
I'm completely smitten with the images of this hotel located in Yelapa, Mexico. While perusing many travel sites* in order to find a vacation spot later on this year, I happened upon this one and found quite a bit of photographs that seem to categorize this one as a viable candidate. If anyone's been here, please pass on your thoughts- I'd like to know what you thought of it.
*kiwicollection.com has a rather thorough review on the hotel- take a look.
There's also an interesting travel site that was born from the Verana experience:
Been/Seen "approaches travel from a creative and visually artistic point of view. We roam the world in search of places remote and beautiful, created with imagination and vision, and that reflect simple luxury."
8 Rooms & Suites, prices range from $380 – $610 USD
Activities available: Jungle Treks, Bird Walks, Mule Back Riding, Day Trips & Whales, Kayaking & Fishing, Beaches, Spa Treatments, Cooking Classes, etc.