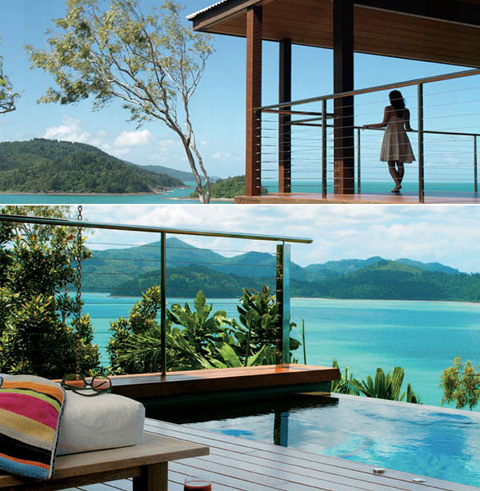 If you're going to do Australia, do it properly. Qualia is a luxury holiday resort on Hamilton Island on the Great Barrier Reef. With two pools, two restaurants, a gym, a spa and a library this is the ultimate place to get away from it all.
Just a stone's throw off the Queensland coast, qualia sits in the heart of the Great Barrier Reef. Qualia can be reached in only a few hours by plane from international gateway cities on Australia's east coast, truly making it a world-class destination without the journey.

Situated in the Whitsundays, qualia puts the wonders of the Great Barrier Reef right on your doorstep. Its sun-drenched northern aspect provides the ideal location to appreciate the passing beauty of each day, surrounding you with some of the most stunning and spectacular waters to be found anywhere in the world.
I'm sold. Choose from Leeward pavillion (from 950.00 per night), Windward pavillion or Beach House accommodation.