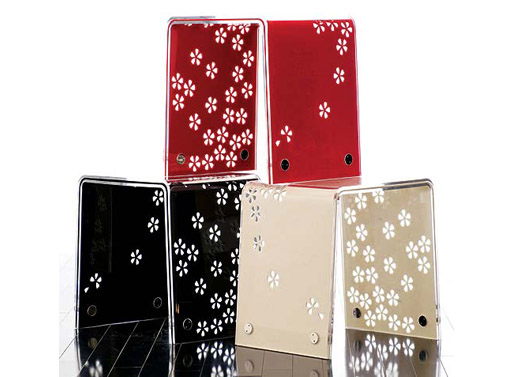 Luisa Side Table
Written by kris & katie on October 2, 2007. Permalink
This is a delightful little side table who's inspiration came from a visit to grandma's house. The table is constructed of two layers of hard acrylic with a thin layer of laser cut felt between.
"The inspiration for this design emerged during lunch at the home of Enrico Fratesi's grandmother, Luisa. For Fratesi, the fact his grandmother's furniture was covered in plastic was no surprise, since this method of keeping furniture clean was a practice he'd seen all his life. But for his partner, Stine Gam-Pedersen, a native of Denmark, the plastic covers were odd, unexpected and exactly the inspiration needed for their next design."
Luisa can be used in multiples to create a coffee table, in either three of the same color or a mix.