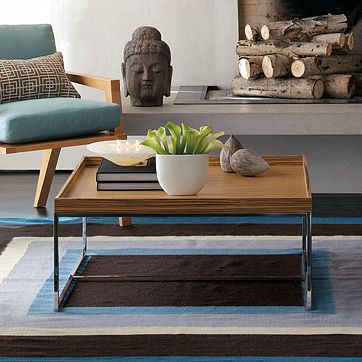 tray-top coffee table
Written by kris & katie on October 2, 2007. Permalink
The tray lifts off and the base is made of polished Nickel. I'm trying to think of why one would need a lift off tray table. Since the top is 36″ x 36″, I think that's too big to serve any purpose other than cleaning out the tray. Well, it's a nice table, anyway.
Purchase Information:
No longer available.