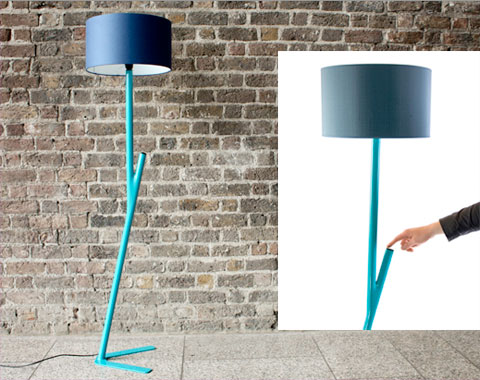 Happy Lamp by VaughShannon
Written by Katie on October 6, 2009. Permalink
Ah, yes, the forever issue of finding/reaching the switch for the table/floor lamp. This lamp solves that nicely with a convenient switch located at just the right height, no stretching or bending necessary. Plus, the jolt of color might be a great accent for an otherwise bland color scheme.
The Happy Lamp has been designed to offer a more convenient and ergonomic location for the lighting controls. The final design, which was led purely by function, takes on an anthropomorphic form, which in turn creates his charming personality.
Available direct from VaughShannon.
Price shown excluding delivery.