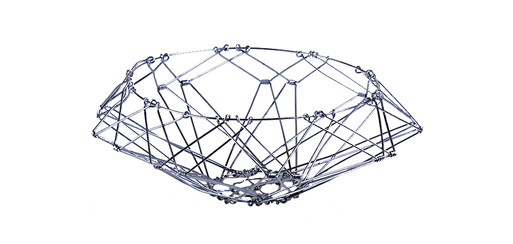 Yiyizela (Wire Container)
Written by Katie on February 6, 2009. Permalink
Collapsible containers are so incredibly handy, and this sculptural basket would look good with or without items inside.
With its intricate, woven, spoke-like design, this collapsible and somewhat malleable wire container is perfect for holding yarn or other decorative collections. Different arrangements are available.
African Allsorts
Metal Wire
$70.00, Buy it here.