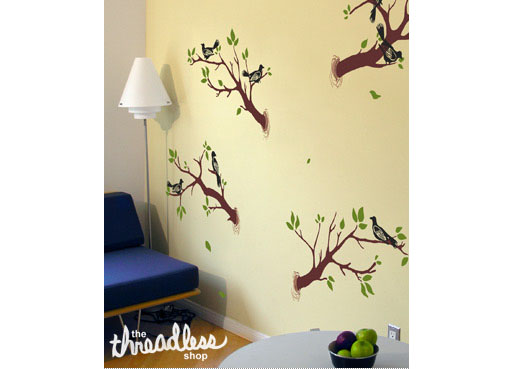 Threadless at Blik
Written by kris & katie on October 2, 2007. Permalink
Sweet Grace over at Design*Sponge just sent me an email about the new Threadless Bliks.
Threadless is the t-shirt site that has submissions from contestants.
Blik is the site that sells cool wall decals.
It's like those Reeces Peanut Butter ads from the late 70's. Hey, you got your Threadless in my Blik.