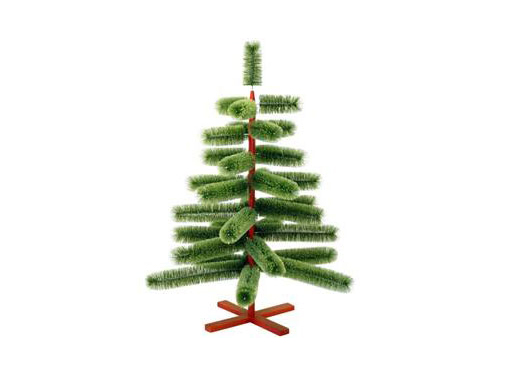 58″ Christmas Tree by Kuno Prey
Written by Katie on December 1, 2011. Permalink
Remember this little guy? Well, if you've long been admiring its bottle brush limbs, you'll be very happy to hear it's now 50% off, which makes it almost affordable.
reg. $375.00, sale $187.50
Designed by Kuno Prey.
58″ high, 44″ widest branches, 22″ base with quick assembly
Originally available from Unica Home.
Purchase Information:
No longer available.