Mark Robson, Former Contributing Editor, Travel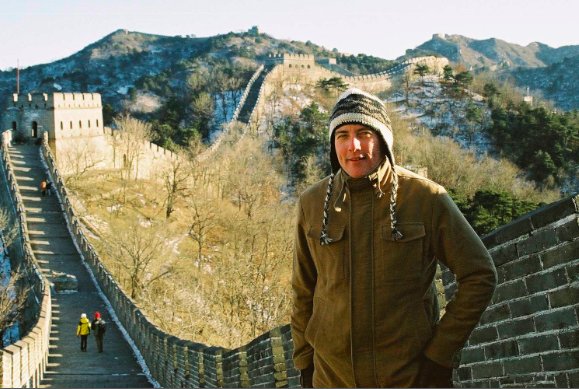 Mark is a former flight attendant who has worked in web and graphic design. He is devoted to finding the very best places to sleep, eat, shop and relax all over the world. He works in London for a big brand and travels whenever he can.


One of Mark's favorite things: Kansai Computer Folio
What's your all time favorite thing/item (that you own)? I guess my wallet and my watch. My wallet is by a Japanese designer called Hiroko Hayashi and I bought it from Takashimaya on Fifth Avenue, New York. It's very small and simple, only carries about 5 cards, it never changes or ages and is still perfect. I've never seen one better. My watch is by Longines and I picked it up in Singapore Airport. It's modern and classic-looking at the same time and is quite heavy. Whenever I sit at a table I take it off but have never yet lost it thankfully. I'd be lost without both things.
What's the last thing you bought over $100? Jacket – Banana Republic
What city is on your 'must visit' travel list? Shanghai – really want to go this year as it's the world expo.
What is your favourite movie? Can I cheat – I kind of have a couple: Rear Window (Hitchcock) and the Thomas Crown Affair (New 1999 version). Both movies are very atmospheric and look beautiful.
What formed your aesthetic into what it is now? A lot of it has to do with my job as a flight attendant but even before I was obsessed with travel and maps and luxury. In an ideal world I'd either live in hotel rooms or make my place look like one!
A few of Mark's favorite pics: